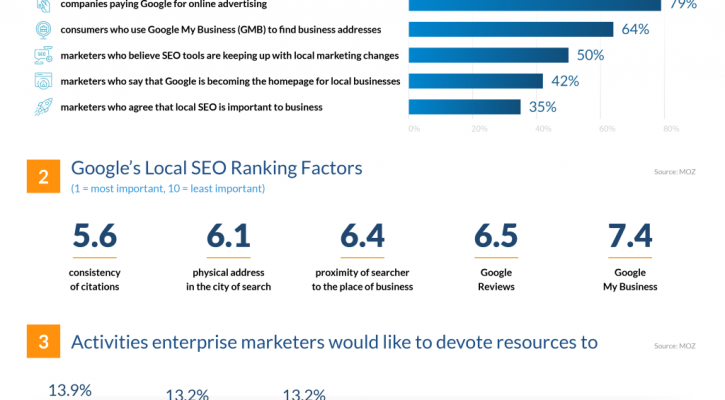 Local SEO – Top 3 Ways to Optimize Your Website For Your Location
December 12, 2021
If you're looking to increase your visibility in local searches, local SEO is the way to go. Using the right techniques and tools can help you get noticed on the search engines and gain local customers. There are a variety of ways to maximize your local SEO efforts. Read on for the top three methods to optimize your website for your location. These methods will boost your business's online visibility. You can also try some of these tactics if you're not sure what to do yet.
One of the best ways to rank locally on Google is by including reviews from your target customers. Consumers who have immediate needs will tend to choose businesses located near their homes or workplace. Whether a person is searching for a restaurant, a salon, or a car repair shop, local SEO can help your business appear at the top of the search results. For best results, ensure your listing is accurate and includes customer feedback. Creating a consistent NAP is key to increasing your online presence.
It's also important to include geo qualifiers and zip codes in your website to increase your local rankings. In some cases, these geo-qualifiers are not required, but they can help. For instance, you can use "personal injury attorney near me" to find a personal injury attorney in Virginia. As smartphones continue to become more popular, more people are searching for local businesses. This means that it's critical to optimize your website for local search queries.
Citations are an integral part of local SEO. According to a recent Google study, citation signals make up 11% of the local pack-ranking factors. When building citations, avoid using P.O. boxes and virtual offices. Your website should have the same NAP on every citation. Mismatched NAPs account for 41% of total ranking issues. You should make sure all of your cites are relevant to your target location.
Adding a phone number is an important part of local SEO. Approximately six percent of local restaurant searchers will make a purchase within the first hour of searching. This means that restaurants that show up in search results will stand a greater chance of getting local business. This is an important factor when considering your local SEO strategy. It's vital to make sure your business is recognizable and stands out from the competition. By using the right keywords and metatags, you can increase your visibility in local searches and increase your revenue.
Your website should be optimized for local search terms. The main goal of local SEO is to attract local customers. In addition to utilizing keyword-rich content on your website, you should also focus on the geographic area your business serves. A large part of local SEO is ensuring that your site is easily found in the search engines. This is crucial for local businesses. If you're looking to attract customers locally, it's essential to optimize for your location.
Your business' NAP should be consistent across all platforms. This helps Google understand your business' location. It's also crucial to have a good website design. Your website should be mobile-friendly. For local searches, your NAP should be consistent across all platforms and websites. You should also make sure that your site is optimized for mobile. There are many other factors that affect your local SEO. There are certain factors that you need to consider to optimize your business.
Having a website optimized for local search engine optimization is a crucial step in gaining local customers. For example, Google collects reviews and ratings from social media and consumer directories. Getting reviews from these sites is an essential part of local SEO. It will also help your business's visibility on the SERPs. However, there are several other factors that will influence your local SEO. Keeping your site updated with relevant information and content can boost your rankings and traffic.
Local SEO will increase your website's visibility in local search results. When people are searching for a specific product or service, they are most likely to choose a local business, and your website needs to be optimized for this. Besides content, a website should have relevant links to other related websites. For example, localized content should be relevant to your target location. Moreover, content that's written in a language that is familiar to the customer can be translated into several languages.